Keterangan

"JUST WOW."
MEET THE NEW TYPE R LEGACY
FEEL THE HIGH PERFORMANCE
Jadi yang terdepan di atas lintasan dengan mesin 2.0L VTEC Turbocharged bertenaga 319 PS.
SOPHISTICATED MODERN DESIGN
Dengan desain baru yang modern dan sporty, jadikan Anda pusat perhatian di setiap perjalanan.
UNCOMPROMISED FEATURES
Beragam fitur Honda Sensing dan 4 pilihan mode berkendara jadikan perjalanan Anda aman dan nyaman.
SENSATIONAL RACING DNA
We transform our racing DNA into a sensational sports
Feel the thrill and push the limit. Conquer various challenges with the sporty performance of the Honda Civic Type R.
UNDEFEATED PERFORMANCE
Feel the maximum power
and be undefeated on the racetrack.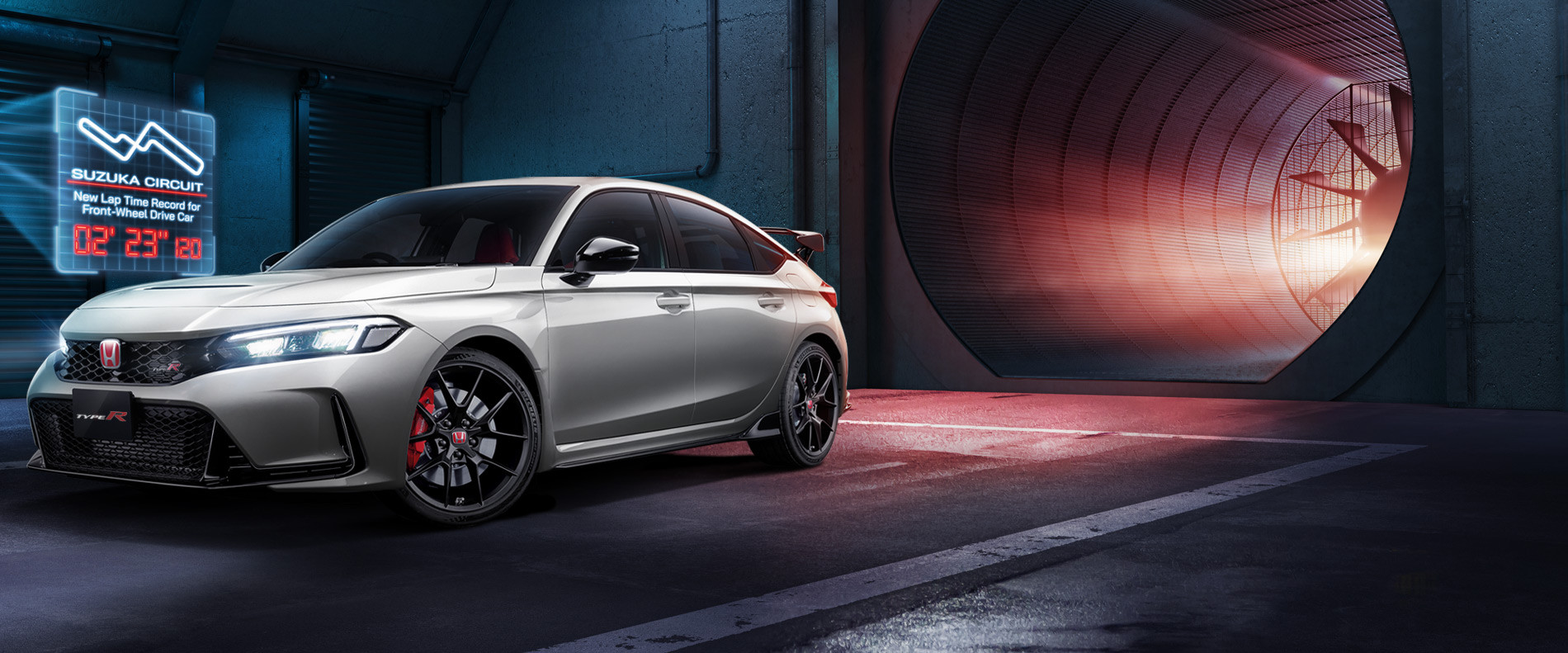 SPORTY BUMPER DESIGN
SPORTY BUMPER DESIGN WITH DIFFUSER
SOPHISTICATED MODERN INTERIOR
It's totally new design with modern and sporty touch, that gives you a comfortable feeling wherever you go.

Dilihat : 639 kali